---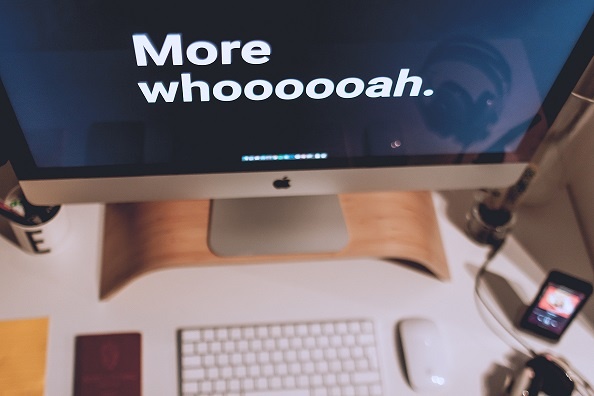 Drop shadows, particle backgrounds, AI, VR, and the animation of pretty much everything…these are just some of latest fads in web design.
If you're just starting out in web design training, or getting settled into your first gig, the sheer number of trends and tools out there can be utterly overwhelming.
Every year, there's a new set of design "rules" to live by, techniques that are suddenly "out of date", and some flashy new technology to learn.
So, what can you count on? Which design elements will always endure, despite our fickle likes and dislikes?
This post is for all the brand new, aspiring web designers out there. When you cut through all the noise, there are really only a few simple rules to remember when developing your designs.
Let's break down 3 common-sense pillars of web design that won't be changing any time soon. Get these right, and you'll do just fine.
1. User-friendly navigation is everything
Nothing is more annoying than a complex (or far too minimal) navigation. You can't find basic information on products, services, or what the company even does.
Or, there are so many options, you don't know where to click first, and end up circling around the website, growing more frustrated by the second.
And the truth is, our patience threshold for awkward websites is shrinking every day. You've only got a few moments to impress your visitors, or they'll bounce to a competitor.
A poorly planned navigation is the surest way to sabotage your whole design. You could have the most beautiful, super high-tech  website in the world—but if no one can find the information they need, quickly and easily, it's all for nothing.
In an interview with Forbes on good web design, Lee Salisbury (of UnitOneNine design agency) says clients often overlook user experience in favor of the latest trends:
"Let's add all the bells and whistles! Let's use video! SEO!" These are some things that we hear from clients when doing redesigns for brands. What we don't usually hear is the client asking for a user-centric site. In the end, wouldn't you as a user really appreciate a site that was thought through for you so you didn't have to figure out what the company does? The end user is No. 1 in our book."
Never forget to plan out what your user needs to find, do, and see first. Talk to your clients about customer priorities, commonly asked questions, and typical requests. This kind of information should guide your design from start to finish.
2. Quality visuals are your most powerful communication tool
Ditch those tired old stock photos. You know, the ones you see slapped onto blog posts, websites, and advertisements all over the internet? These images scream lazy designer and faceless brand.
Audiences love visuals. But we've gotten a lot smarter at spotting non-authentic (staged, fake, templated) imagery.
You can't take shortcuts when putting together the graphics you'll use on your websites. This includes everything from the "hero" homepage image—to charts, graphs, infographics, videos, icons and other visual assets you integrate into your design.
Here's how the web design experts at Envato describe the enormous power of visuals:
"The visual context makes a story live. It helps users, especially first time visitors, interpret a website's characteristics and values. Use that crucial combination of imagery, color, visual data, infographics, videos, animation, icons, direction, and all other visual tools at your disposal–to create that all-important context." 
And that's why relying on stock images and boring graphics just won't cut it. Ask your clients for photographs of real clients, staff members, and the store or office where work happens.
Think about how you can illustrate key concepts and data in visually appealing ways (animations, motion-graphics, etc,) that will stand out from the competition.
Your web design training will teach you how to use key tools like Adobe Illustrator, InDesign, and Photoshop. Add your own design flair and creativity, and think about the character, values, and story you want to communicate across the web site.
The possibilities are endless. But remember: every image counts, and should reflect the company you're working with and their target audience (not just what's trending right now).
3.  When in doubt, keep it simple
By the time you finish web design school, you'll have a whole arsenal of design techniques, software tools, completed projects, and fresh ideas to use at your first job.
It can be very tempting to throw every element in that arsenal into your first few designs. You need to show your clients just how talented, innovative, and trend-savvy you are, right?
Wrong. You need to show your client that you understand their goals for the web site, the audience they're hoping to reach, and the financial targets they need to hit.
Then, you'll select the ideas, techniques, and design trends that make the most sense for those goals. The key word here is simplicity.
Web design training teaches students the massive importance of white space, balance, and focal points in design—elements that help users know where to look first, and where to click next, without any confusion.
Throw in too many colours, fonts, distracting animations, and a confusing layout, and your audience will get lost. Your site might look cool and cutting-edge, but it won't really be usable.
Worse, you'll have prioritized your own interests over the needs and goals of your client. And that's a big no-no in web design (at least, if you want to make a living out of it!).
Simple sites don't have to be boring. In fact, they can be far more impactful and impressive than sites that try too hard to be "different".
Don't buy it?
Click here to see some high performance web sites and brands that always keep it simple.These are proof that minimalism can be a designer's best friend.
Looking for more information on quality web design training? Ready to start a career in this field, but need help choosing a program, or figuring out the skills you'll need to get started?
If you're passionate about web design, we'd love to hear from you. Use the links below to explore Herzing's web design diploma, and connect with a qualified academic advisor. We're here to help!
 Get fast, free information about web design training, admissions, financial aid, upcoming start-dates, and how to apply.
 See a detailed course list, web design career information, and chat live with a qualified Herzing advisor. Get your questions answered and plan your next steps.
---
---
---